A few months ago Facebook rolled out a set of reaction button to enable their users express their reactions on a post.
Facebook also added a "Grateful" button some month ago,but was removed for reasons unknown
A few days ago Facebook added a new reaction button-"pride" solely for celebration of  the pride month.
THE PRIDE MONTH
The month of June was chosen for LGBT Pride Month to commemorate the Stonewall riots, which occurred at the end of June 1969.

HOW HAS FACEBOOK USERS REACTED TO THIS NEW BUTTON?
People are excited about the new button and plans to use it thoroughly while it lasts

WHY CAN'T I USE THIS REACTION BUTTON?
Unfortunately the new button is not "readily available" on everybody's timeline.
Don't panic there is a way to activate it manually.
HOW TO ACTIVATE THE NEW REACTION BUTTON
Log into Facebook.
Like the LGBTQ@Facebook page.
Voila! You're now able to react to whatever you want with a rainbow!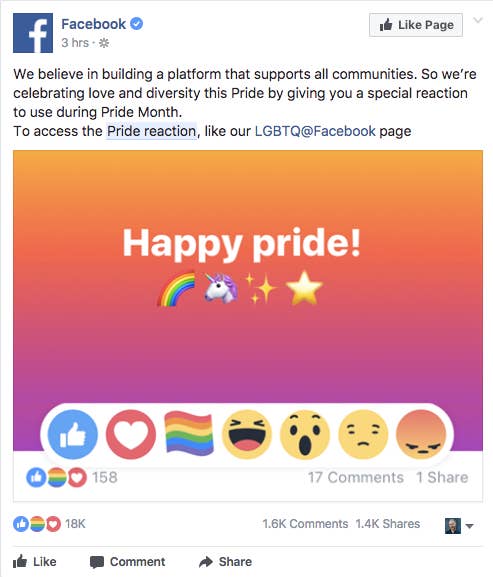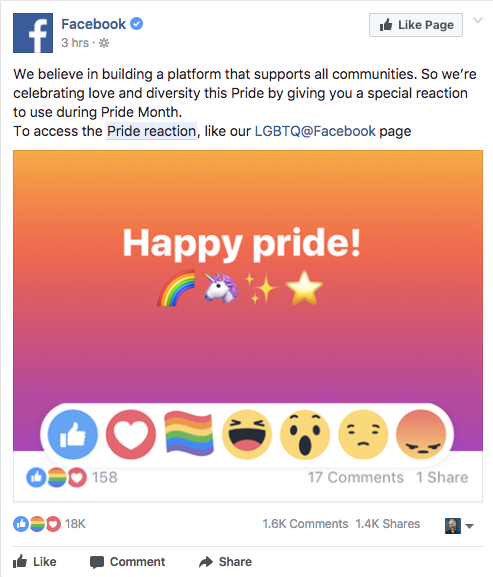 Rainbows for everyone! Happy Pride.
Do you love the new Facebook react button? share your experience in the comment box below.